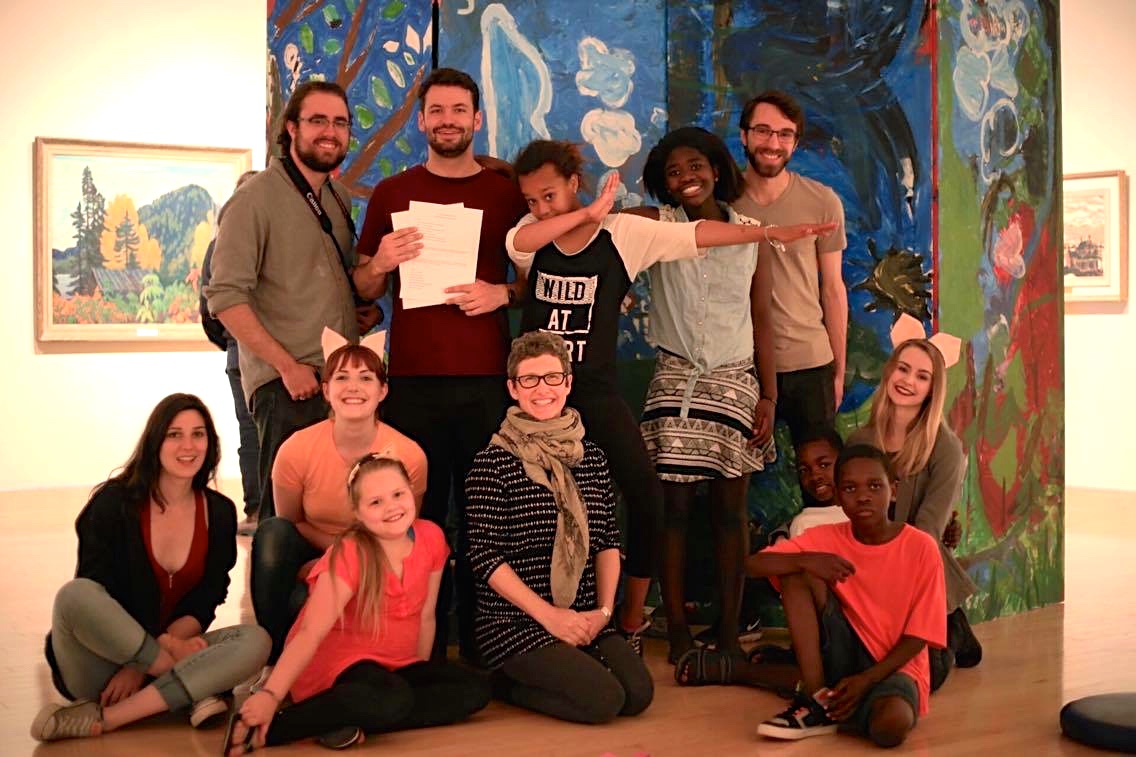 In January 2015, The Charlotte Street Arts Centre and Solo Chicken Productions joined forces to launch the MOVING STORIES Project. MOVING STORIES was a five-month long project that offered the youth of Fredericton's Doone Street community the opportunity to share their stories and voices through theatre and art. The project culminated in a short re-imagined performance of THE THREE LITTLE PIGS that was written and performed by the participants and received a public performance at the Beaverbrook Art Gallery as well as private performances at The Doone Street Community Centre.
Led by members of Solo Chicken Productions' physical theatre company, the coop, MOVING STORIES offered participants access to free arts programming in music, art, movement, voice, script-devising and improvisation. In addition to the weekly workshop the MOVING STORIES Project also ran a four week ART WORKSHOP where participants built the props and set for the show as well as offering a four week MINI STORIES WORKSHOP for the littlest creative souls in the community.
The MOVING STORIES Project marked an important point of collaboration between Solo Chicken Productions and The Charlotte Street Arts Centre's ArtReach Program. Both organizations have been thrilled to merge their collective community arts experience in order to offer participants an innovative creative experience that has generated a positive community impact. The MOVING STORIES Project aimed to remove barriers by providing free access to high quality arts programing that offered participants the opportunity to learn new artistic skills, build self-esteem and build community pride.